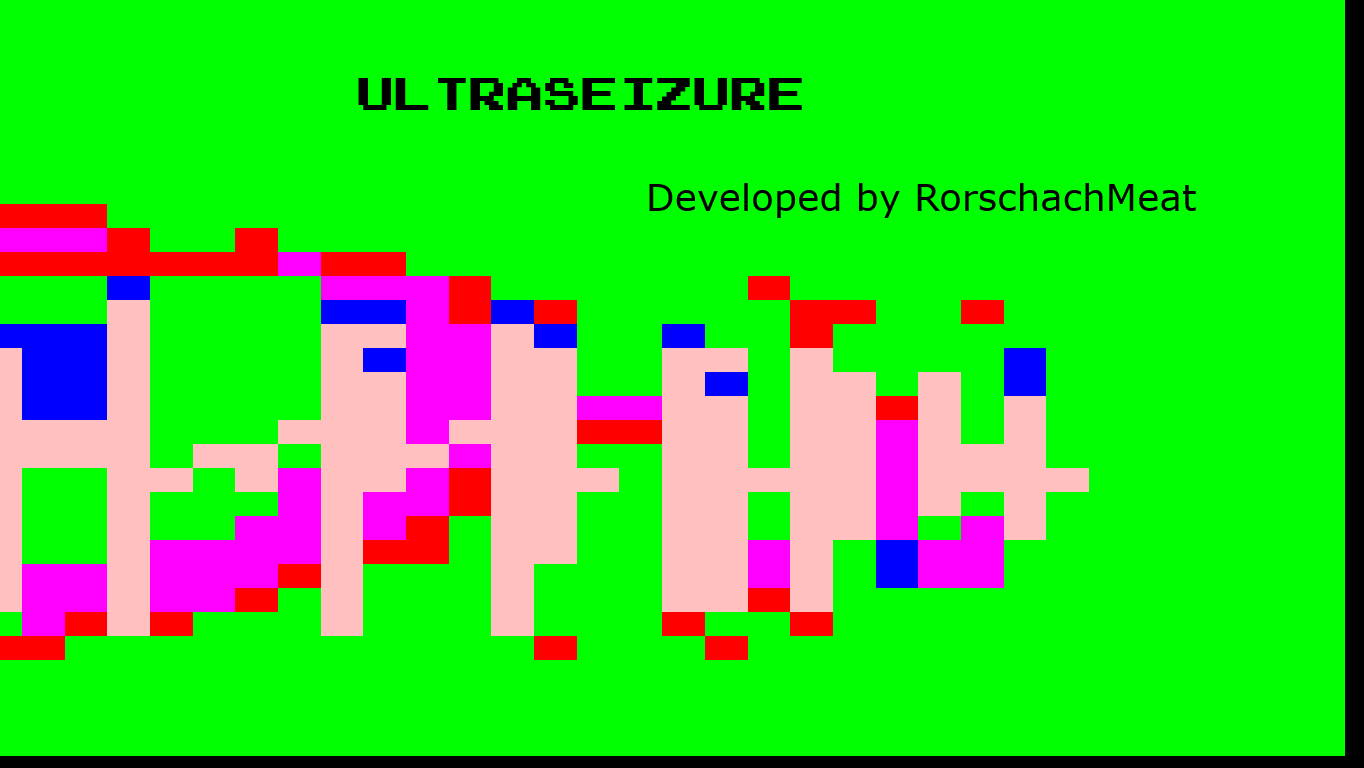 UltraSeizure ! - Class B Heaven
A downloadable game for Windows
The sequel to SuperSeizure and Mnmn, UltraSeizure is my experiemental game about the Class B Heaven, which holds nineteenth century women and John, workers for awful jobs.
The game is very surrealistic.
UltraSeizure' s Page at The Official Seizure Saga Website
Use SPACE to switch rooms.
Start = pressing ENTER.
By downloading UltraSeizure !, you will get this .zip file.
Extract the .zip file and you have your little game.
::::::::::::::::::::::::::::::::::FRFFFRREWSEDWED::::::::::::::::::::::::::::::::::::::::::::::::::::::
SUPERSEIZUREMNMN
---------------------------------
After all those YEARS
I can now cry TEARS
Of the freaking BEERS
of the BUCANEERS
--------------------------------
niughnurebjerbjrgbnbnhjhtn
jnjenbjbnrjebnrjhebnrjeb
ehjehbhuvbewfvhebvrehvewhbhtwbhwjtbnh rhb
After YEARS
of FREEWARE
NOPENOPENOPE !!!!!!!!!!!!
AHAHAHAAHAHAHAHAHAAHHAHAHAAHAHH !!
It' s cheap
On the heap
Of the Pleep
Heap
Cheap
Pleep
...,.,.,.,.,.,.,.,.,.,.,.,,.,.,.,.,,.,.,.,.,;;;;
HAS ONE THOUSAND DEMONS WITHIN THE DEAD BURIAL COVES OF ARMYARTHYR !
Install instructions
Well, since it' s a .zip file, you have to unzip it in order to play it.